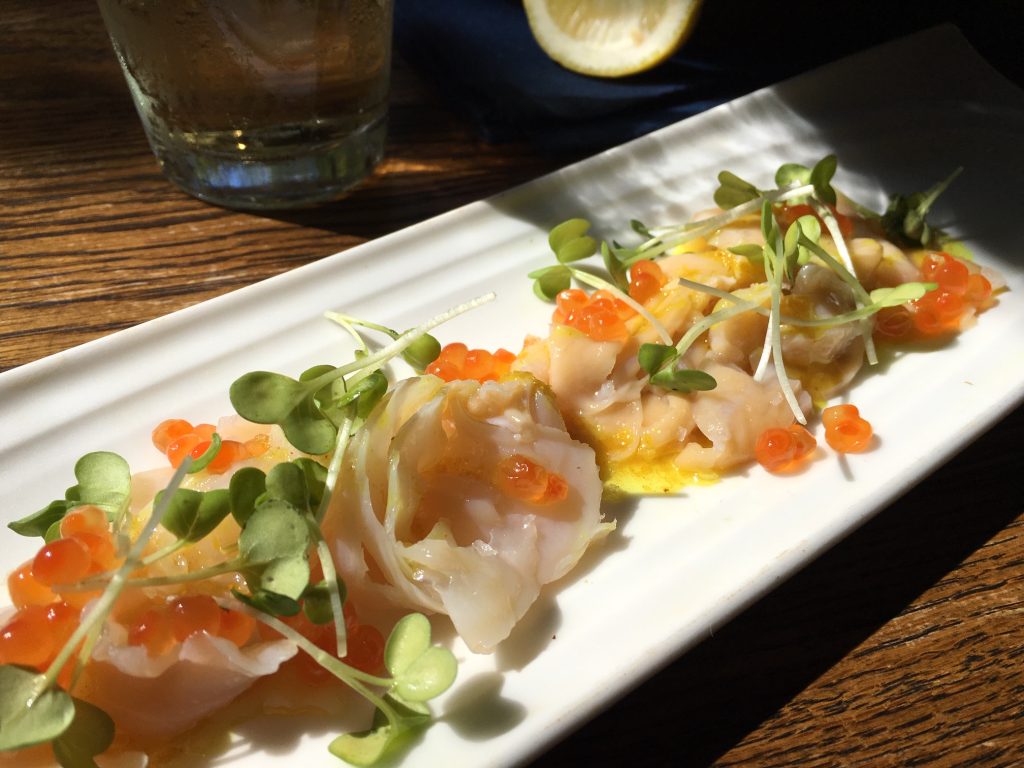 Ahhhh, the Pacific Northwest. Maybe I'm just always on vacation, doing what I love, with who I love; but it always feels right. My wife and I visited Seattle over Labor Day. A although we've been there a few times, we still keep missing Pikes Place Market for some reason. I guess that means another trip is in the future :-)
When traveling, I'm usually doing what I can to somehow "taste the region". That could involve one bite at one place, or many bites at many places. Last time I went to Colorado, I was doing everything I could to find cool game meat. Which was great tearing down on some elk and rattlesnake. This year, I had a craving for NW mollusks that aren't common in other areas. That meant NW oysters and geoduck. Not having had geoduck in years, it was a treat. But I wasn't loving the salmon eggs scattered over everything. They dominated rather then played with the flavor. The turmeric oil was lovely and the clam was perfectly prepared.
Oysters can be frustrating because I don't have them often enough to remember the correct names. There are distinct differences between oyster flavors, so it really matters what you order. We carefully enjoyed and articulated our oysters at Taylor Shellfish,. But alas, I forgot which were which, even though we took this reminder pic.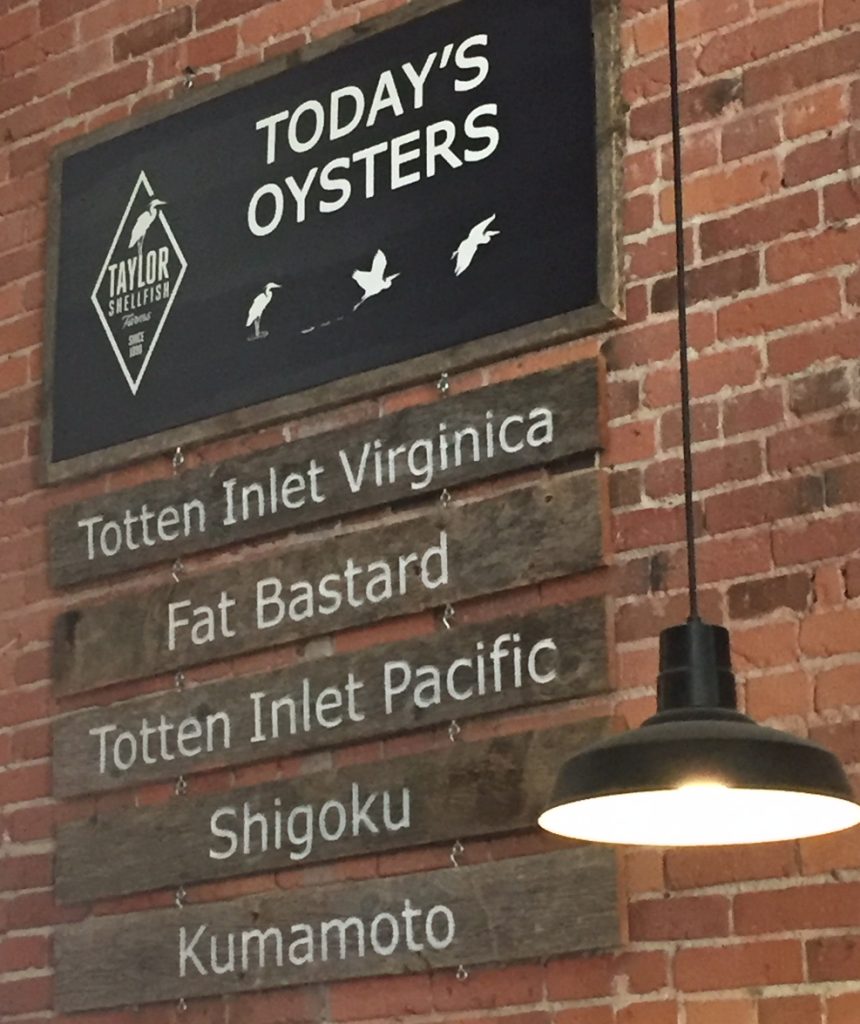 Working from the fatties on the right, to the left in pairs. The oyster selection was great, great, not good, ok, and amazing. Although I'm sure there are local favorites that Seattleites go to for seafood. I found Taylors searching online for geoduck and they had great Yelp reviews. Enjoyed ourselves so much that we ruined our time table to see Pikes Place. Oh well, at least there was time to blow my taste buds open with some salami from Salumi.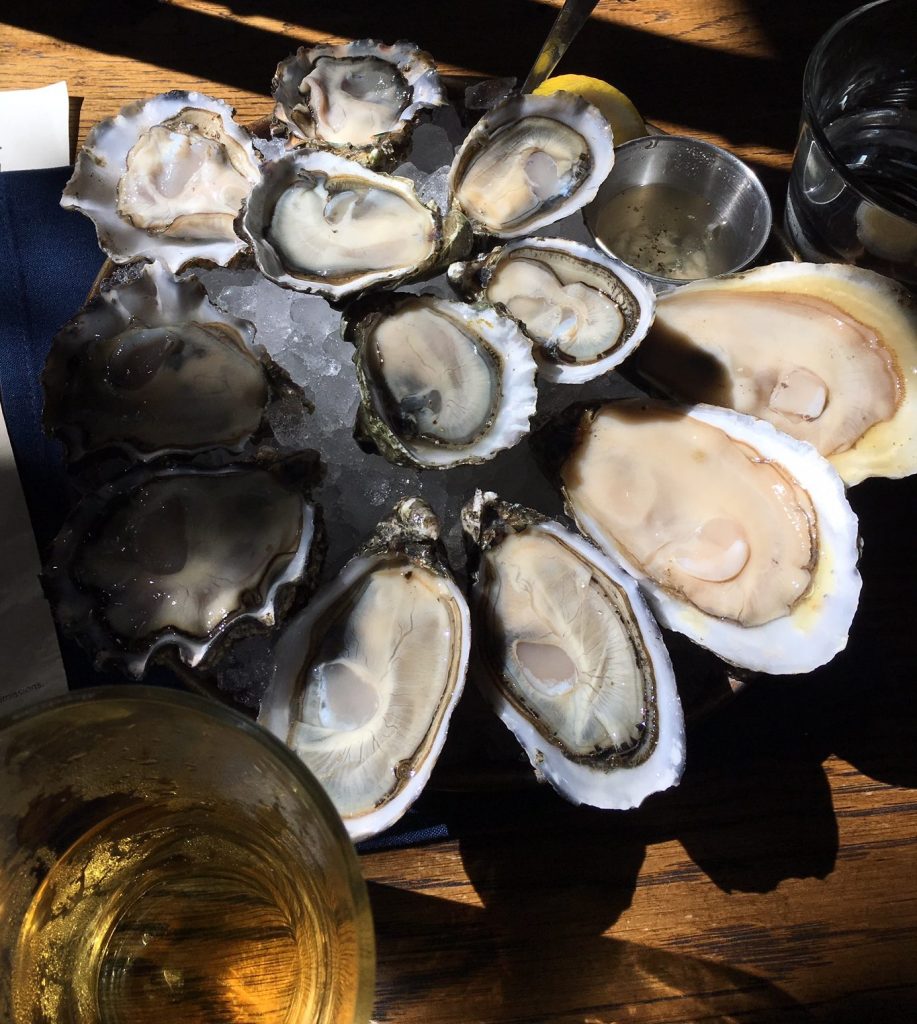 Back to Batalli's
What used to be famous for being Mario Batalli's Dad's joint This place is now just a great old Seattle staple that doesn't disappoint. As I'm typing this, I'm gnawing on a slice of the whole grain mustard salami pictured below that is just….drool. Although my current (and very temporary) diet disallows me chile flake. I still ordered the chile rolled coppa because I have a hard time controlling myself :-|