…or Hogsmeade, depending on age.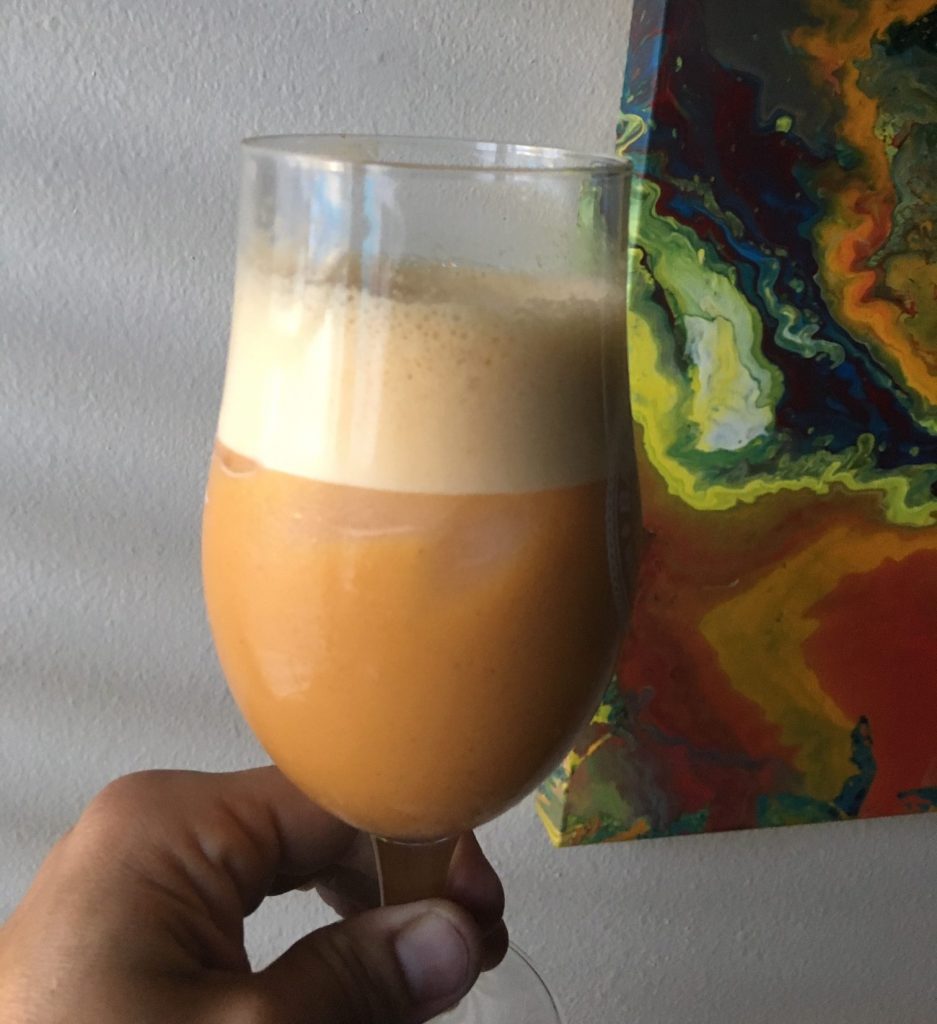 My wife and I started reading Harry Potter around 2003 while entertaining ourselves on long roadtrips. Over the years we enjoyed the movies, but, for various reasons we only finished the 3rd book. A few years ago we picked the books back up for and with our boys. We ripped through the first three pretty quickly, but they needed to grow up a bit more as the books progressed.
Being the food minded person I am, I couldn't see finishing off our last movies without trying my hand at two of the most classic beverages in the series. Butterbeer of course, which I've dabbled with since '07, but always coming back to the original online knock off of the theme park recipe. But I'd made that for the boys before; and I wanted something new and exciting. Something with all the delectable notions of Butterbeer. One that kept popping up and sounding yummy was "Pumpkin Juice". "Pumpkin Juice" comes up a lot during breakfast time at Hogwarts and always held a notion of nourishment and comfort.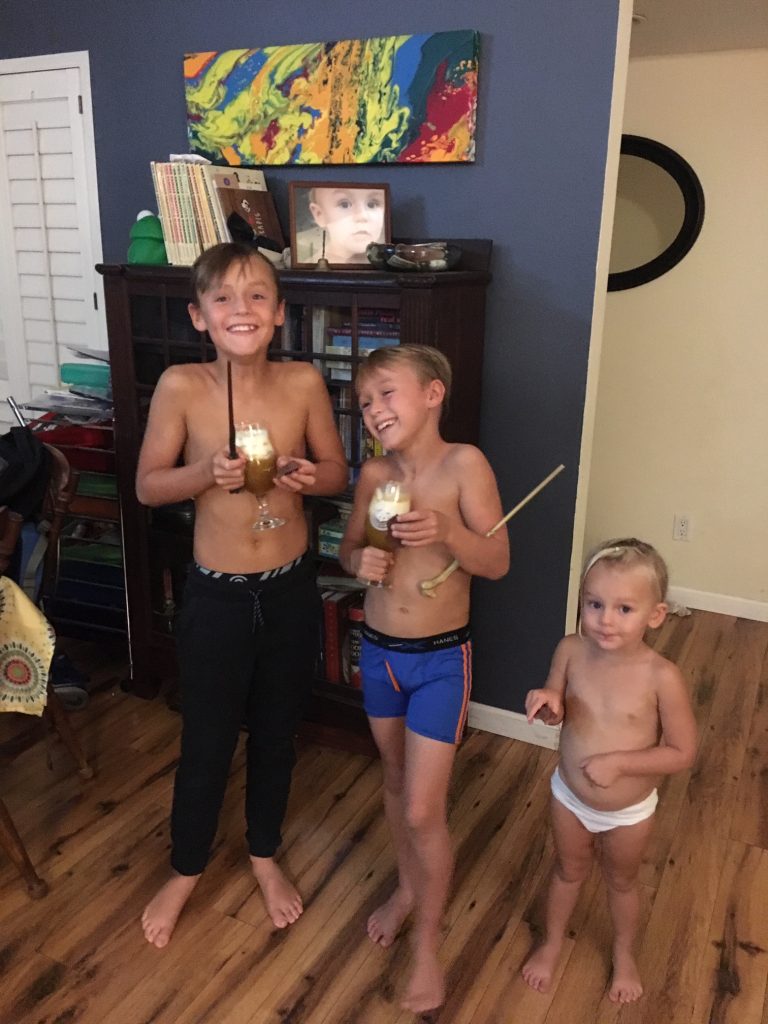 In reality, anything close to plain actual pumpkin juice sounds gaggy. So I went with a mental mix of pumpkin pie and Orange Julius. Although I didn't incorporate orange flavor, I would like to try this again someday with that flavor in mind. But this one is wicked good.
Pumpkin Juice 2c filtered water 1/3c pumpkin puree 1/4c pure maple syrup pinch of pumpkin pie spice (TJ's is best)
Small pinch cinnamon
Small pinch salt
1/4tsp apple cider vinegar
1/4tsp lemon juice
1/4tsp vanilla
1 organic free range egg
orange food coloring to look desired
Puree in a blender and serve chilled or over ice
ButterBeer
1 cup light or dark brown sugar
2 tablespoons water
6 tablespoon butter
1/2 teaspoon salt
1/2 teaspoon cider vinegar
3/4 cup heavy cream, divided
½ teaspoon butterscotch extract
Four 12-ounce bottles cream soda
In a small saucepan over medium, combine the brown sugar and water. Bring to a gentle boil and cook, stirring often, until the mixture reads 240 F on a candy thermometer.
Stir in the butter, salt, vinegar and 1/4c of the heavy cream. Set aside to cool to room temperature and add the butterscotch.
In a medium bowl, combine 2 tablespoons of the brown sugar mixture and the remaining 1/2 cup of heavy cream. Use an electric mixer to beat until just thickened, but not completely whipped, about 2 to 3 minutes.
To serve, divide the brown sugar mixture between 4 tall glasses (about 1/4 cup for each glass).