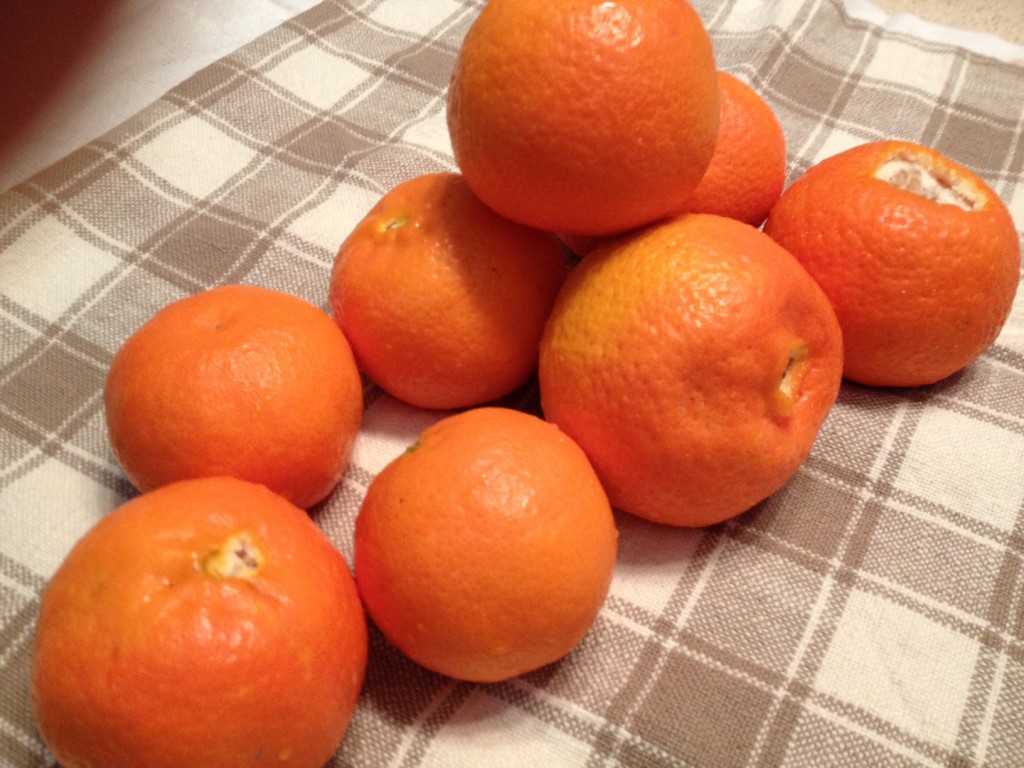 Living reflection, from a dream."
This cake is indeed a dream come true. I once again was a non-paying customer of McAnally Farm Organics–growers of premium citrus and avocado trees since 1975. Tangerine season is upon us and although we're just fine using them for juice, snacks and cocktails. Tangerines have found a new place in our home for this Tangerine Olive Oil Cake.
Quick back story: I teach cooking classes with Big City Chefs. One of their menus listed a tangerine olive oil cake. I've made and had orange but never tangerine…so I made one. This is one of those recipes where your ingredients matter if you're looking for ecstasy. Yes, Ralphs olive oil and tangerines will give you a yummy cake. But, if you want your eyes to roll to the back of your head, you'll want farmers market tangerines and kind olive oil. I can't get enough of The Groves On 41 Arbequina Extra Virgin Olive Oil; it's ridiculous. They actually have a tangerine arbequina oil but I didn't have any on hand when I did the recipe. Speaking of the recipe, here ya go.
Tangerine, Olive Oil Cake
4 medium-large tangerines
1c sugar
1/3c crème fraîche or sour cream
3 large eggs
2/3c Arbequina olive oil
1¾c all-purpose flour
1tsp baking powder
¼tsp baking soda
½tsp salt
Pre-heat oven to 350º and position rack in the middle. Line a 9×5″ loaf pan with parchment or grease and flour it.
Zest 3 of the tangerines and supreme all 4. Set the supremes aside and rub the zest and sugar together with your fingers until the sugar is evenly moistened, (I used a processor). Add in the eggs and cream, blend and add the oil while the machine is running along with 1/3 cup of tangerine juice.
In a medium bowl, sift or whisk together the flour, baking powder, baking soda and salt.
Whisk in the batter confidently but with as few strokes as possible. Fold in the tangerine supremes.
Pour the batter into the parchment-lined loaf pan, and bake until deeply golden on top and a tester comes out clean (i.e., sharp knife or toothpick or skewer) inserted into the center comes out clean, about 1 hour 15 minutes. Use the parchment to lift out the cake and let cool. Serve with plain sweet cream or flavor the cream with praline, tangerine, raspberry or regular olive oil. About 1T or more will work for 1 pint of cream.
Here are some pics to help you along :-)