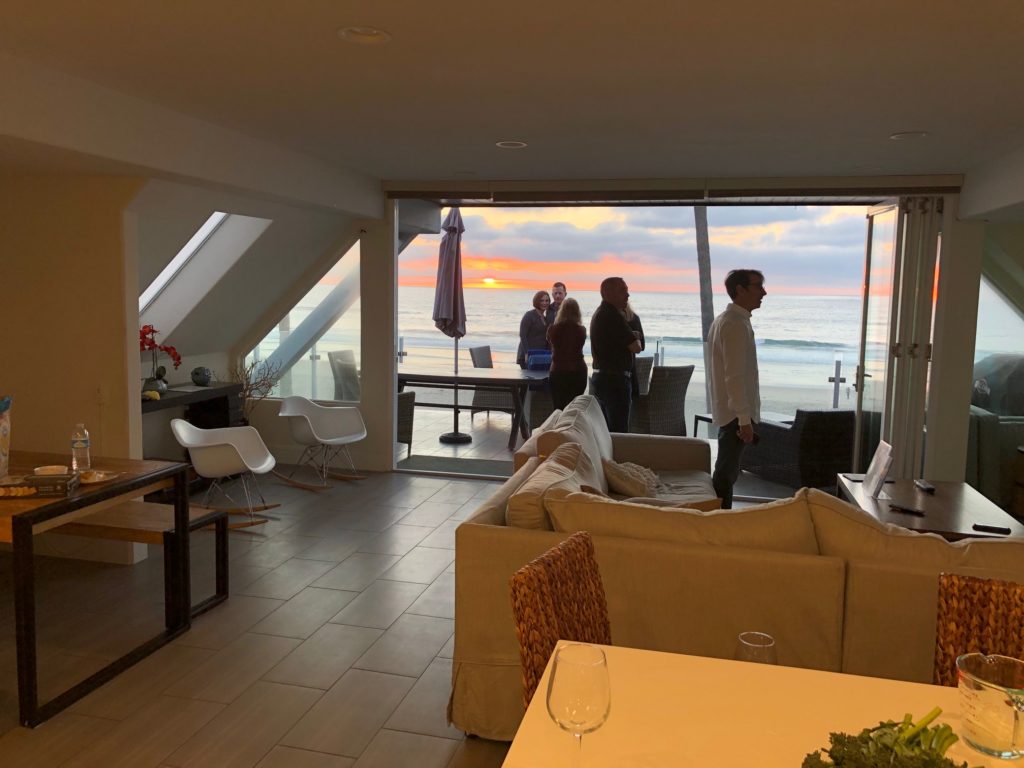 A small group of friends at a Mission beach rental are in full vacation mode. Life's just beachy with appetizers and a beautiful sunset at cocktail hour. But there's something special about beach sunsets that make you feel blessed and relaxed.
A good time was had by all this night; with the guests all interested in the goings on of the kitchen more then most. Cooking demo style, we worked through 4 courses and 2 appetizers. One of the client requests was crab cakes. I enjoy crab cakes but haven't made 'em in awhile…which is great. I enjoy cooking requests and favorites.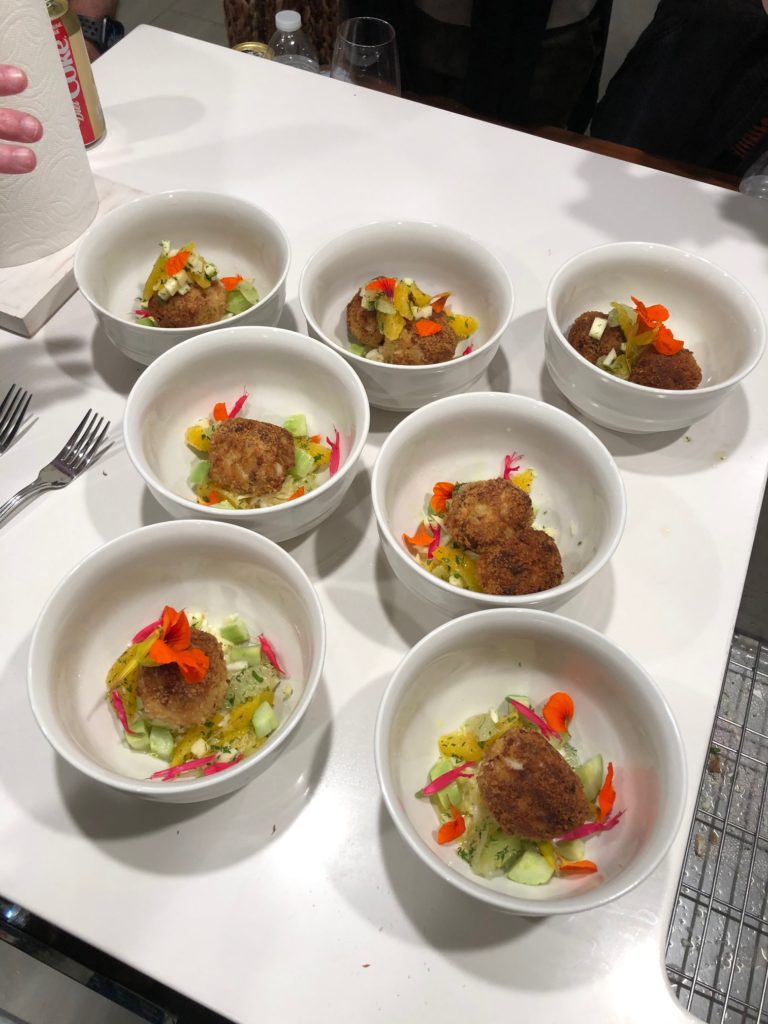 The crab cakes where made simply, without much added flavor. Mirepoix with fresh thyme and garlic were there. But a crab cakes magic lies in being moist on the inside and crispy on the outside with minimal, to no bread crumb in the mixture. This version of crab was set with celery root slaw, citrus salad, turmeric oil, pickled Armenian cucumber and edible flowers. However, it took a keen eye and a lust for perfection, for the group to decide which plate up design was the best.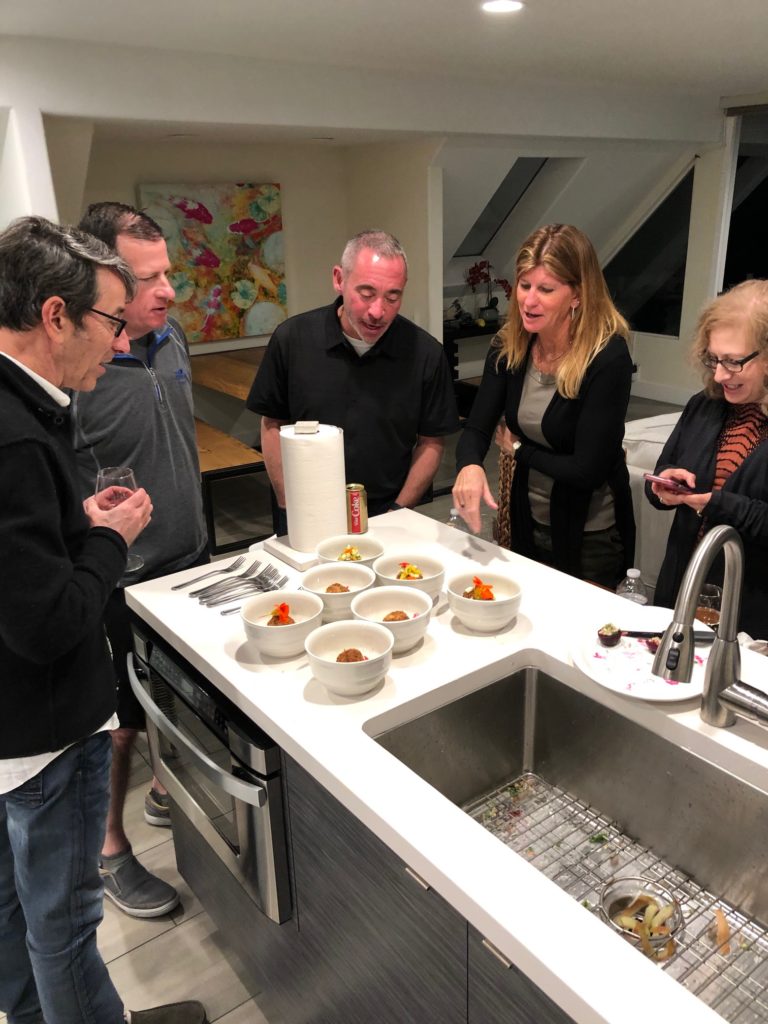 We have a winner!