This year is off to a smashing start, and the starters have been smashing.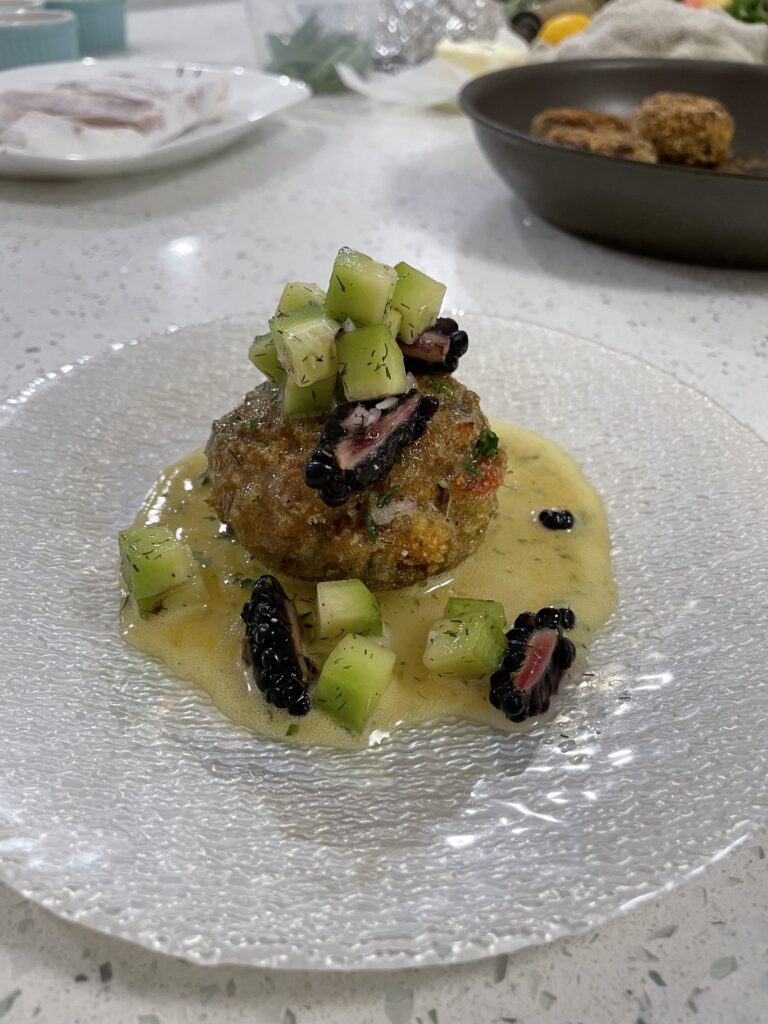 Fulfilling menu requests is something that keeps me fired up. The need to deliver on someone's request is my favorite pressure. Food memories are strong, and I want to be a part of that. Producing a perfect version of something is always part of a chefs journey. Especially classics, recipes that (for whatever reason) don't get much play as time ticks by. But…they're classics for a reason, so it's always fun to be reminded of them. Like that crake cake above. A lovely starter, made in the traditional manner, updated with some bright pickles and complimented with a familiar but intriguing little sauce.
The star of this years starters were these rolled tacos…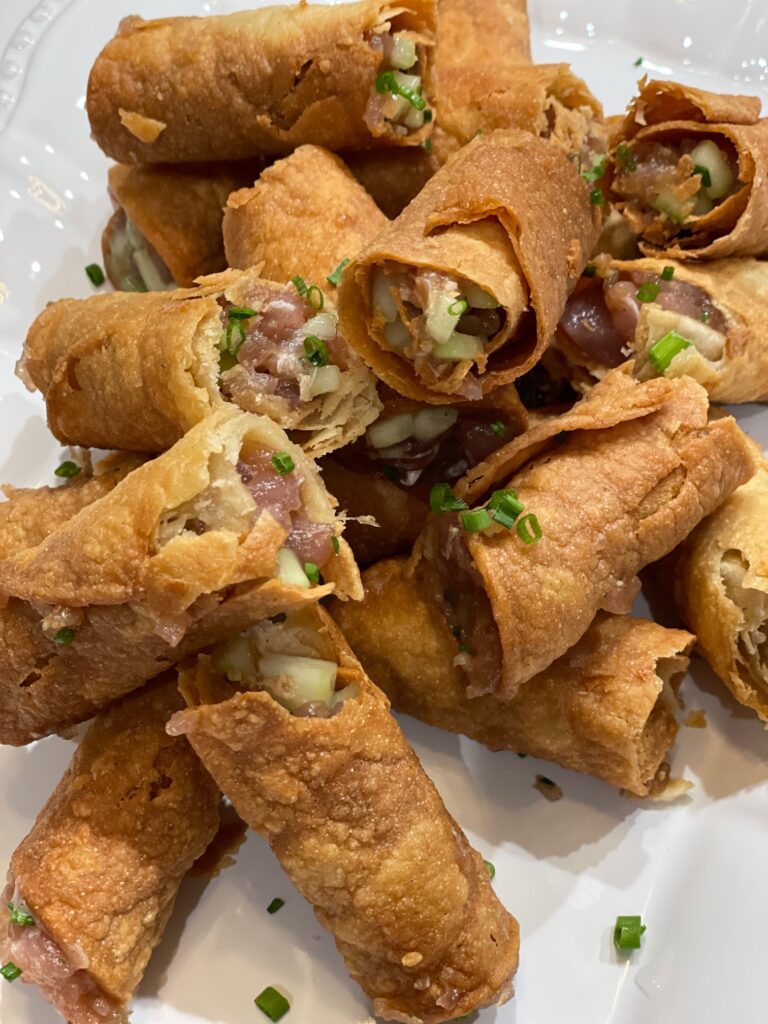 Fresh Yellowfin tuna with pickled cucumber brunoise, chives, and black caraway stuffed into fried corn tortilla shells and served with a ginger/sesame/chile soy dipping sauce. The combination of sushi/Mexican/crunchy/soft/familiar/new, was a bit of a homerun.