2022 has been a whirlwind. My small covid era parties of 2-4 guests have returned to the normal 6-12 count. With the larger groups of vacationers back on the coast, renting rad houses for supreme parties. Combining that with my kids in little league, I look back and can't believe summer is upon us. Not much has changed over the years, I still love cooking for private parties and bringing the highlights of each season to the table. Always smilin', focused on inspiration and bringing unexpected creativity to every dinner.
For instance: The orange sauce in the metal bowl pictured to the left is a roasted honey nut squash vinaigrette that went underneath a celery root, apple and kohlrabi salad with fresh pickled beets. Shown below is Fresh yellow fin sashimi with almond/Fresno chile chimichurri with aligot potatoes. With this kind of vibrancy in food, I can assure you I am not the only one that's always smilin'.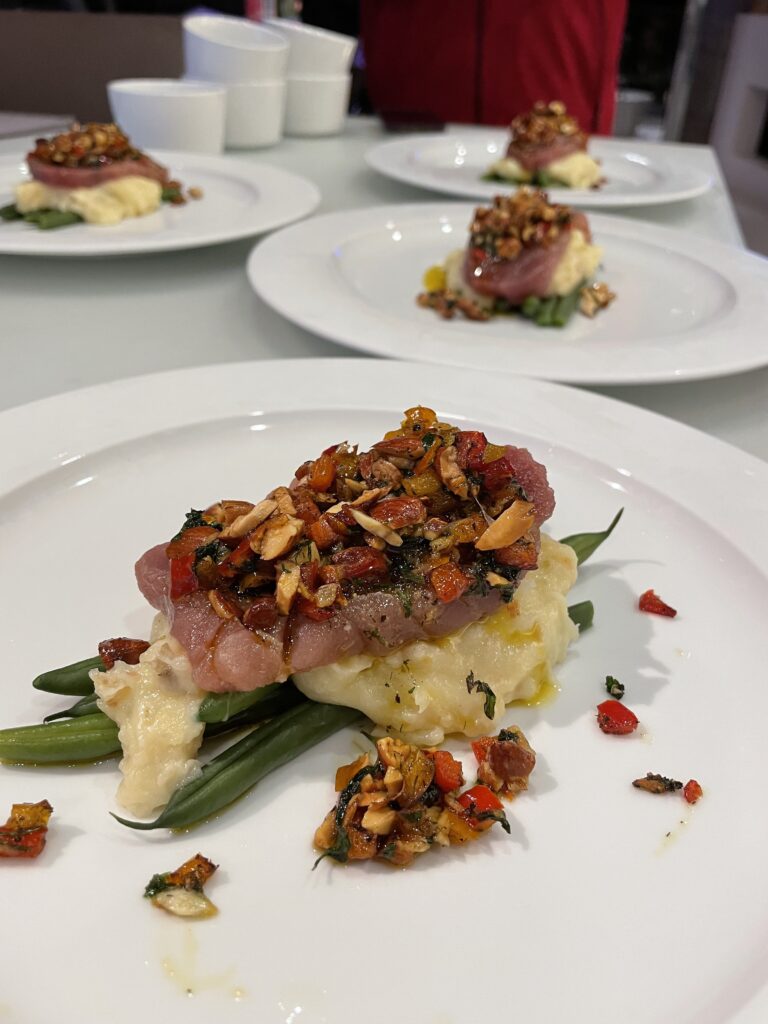 Courses like these come from taking what the season, market and weather tell me. Menus are not pre-planned so I am never bound to just my thoughts in front of a screen. I can smell, see and touch what I choose before I commit. More to come soon, stay tuned!