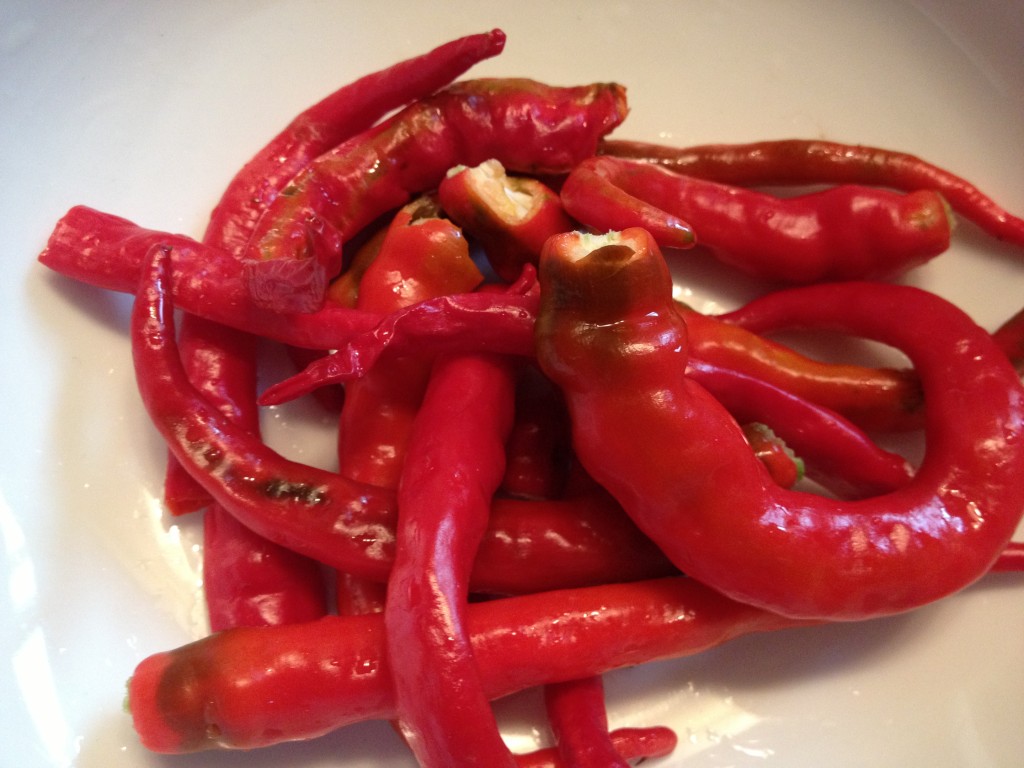 Keeping busy with requests, I happily cooked a couple fine dining Mexican multi-course dinners of late. Definitely a cuisine that's in my wheelhouse and it makes me happy to show people the beauty and complexity of the cuisine. As per my style norm, it was Mexico via SD farmers markets.
Here are a few of the dishes
Scallop ceviche with avocado, potato, cilantro, yellow chile, green heirloom tomato
Peanut guajillo mole soaked grilled cauliflower and spring onion topped with herbs, queso fresco and red walnuts
Lamb and Oaxaca cheese stuffed and grilled toro pepper with almond fresco sauce grilled tomatoes and green beans
Pickled watermelon, cucumber, mint salad
Carnitas with oregano/crema cabbage, tomatil lo sauce, jicama, shallot and chile arbol
Sweet corn tamale with fresh peeled peach, vanilla cream and bunuelos
Since no post is complete without pics and I'm horrible about them while on the job; here is an easy recipe for Mexican hot sauce. Hot sauce is easy and versatile. I sometimes will reduce it and monte au beurre for a chile beurre rouge. You can use dried or fresh chile, toasted, roasted, grilled or raw.
Eat in moderation
Enjoy but be careful. Gave some to my father in law and he started "French dipping" his breakfast sandwich in it. Delicious maybe; but a bad digestive decision a little later on :-/  What you see below (and at the top) are fresh Arbol chiles from my garden.  Arbol is a favorite of mine with a fresh fruity flavor that deepens to an earthy richness when dried.
2T chopped fresh or 1T dried chile (amount varies between varietals)
1 large garlic clove
¼c chopped onion
1tsp sugar
2tsp salt
¼c white vinegar
1-tsp tomato paste *optional…fresh tomato works as well
Puree and adjust to your taste buds. Remember that cooking or toasted the chile will completely change the dynamic of the chile. If you want it thicker add some no heat thickener like xanthan gum.
Side note…did you know there's a band called Hot Sauce Johnson? Not sure what the name implies but they were pretty rad. Listen to a track, it's saucy.