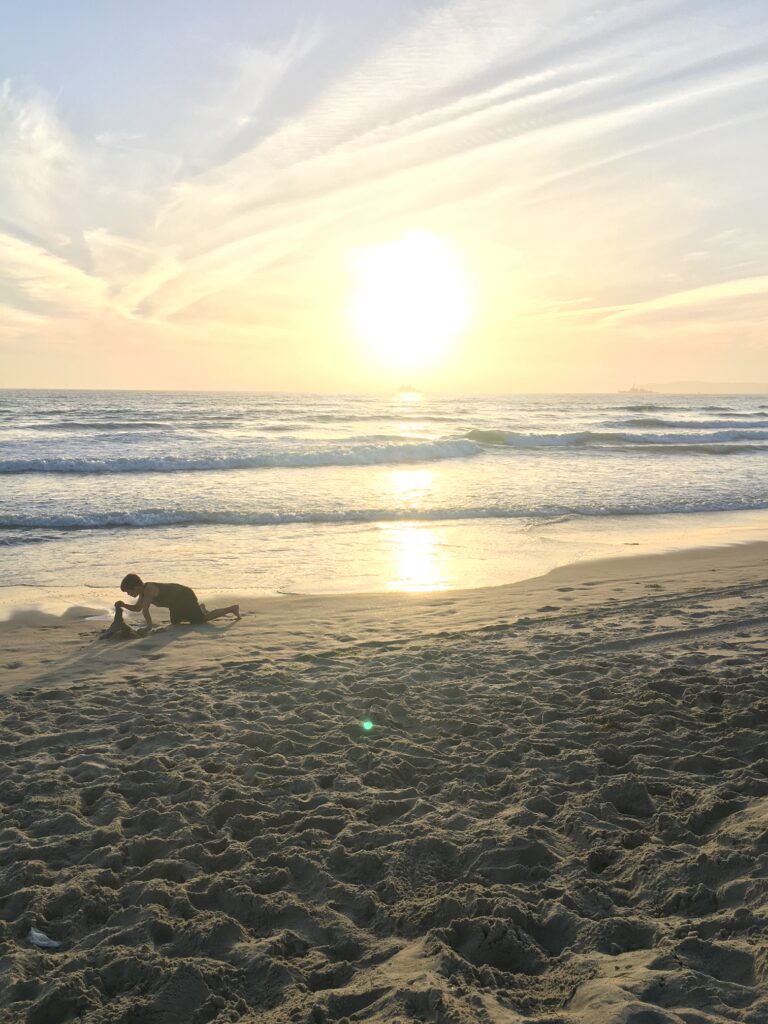 April in San Diego tends to produce spectacular weather. This year is no different; with people consciously getting back to life out of the house, April is shining even brighter than normal and making our ability to love easier than ever.
Although some kids have been in classrooms for awhile, mine are just getting back. Which is a gigantic breath of fresh air. Just like it's nice to get away from home, it's nice for the daily separation of kids and parents to resume. It frees our minds to concentrate on other things. So when we come back together, our love and attention is free flowing.
Recently my family ordered in sushi for dinner, (Narumi). It was on point as usual, but it also led me to a fun and unexpected inspiration. For my dinner party the next evening, I landed on a sushi-esque preparation for salad.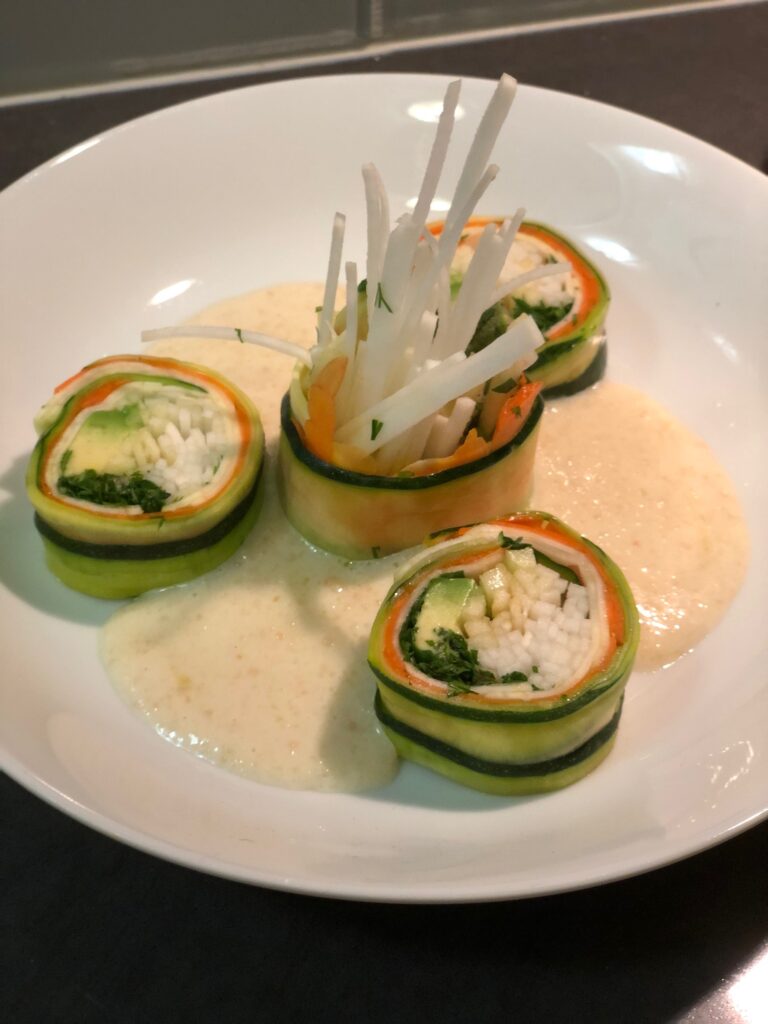 Over the years, there has always been an element of pride I take in veggie preparations and salads. My belief is that a positive food memory contains balance. Overlooking those herbivorous courses will take you right out of flavor town and lost down fail sauce river. Veggie rolls of varying concepts have been created over the years, with good success. Not something I do for large parties because it is time consuming. But this one is just fire. Texturally and gustatorily, it weaves in new interest with every bite. Carrot, celeriac and zucchini make up the wrapper, while the filling is turnip, apple, avocado and mixed herbs. Everything comes together with a rich but restrained almond/ginger dressing.
So cheers to Spring and getting back into life. While you'll most likely only see this salad on this blog page. There are other culinary creations to be conjured for your pleasure…and conjure them, I will.