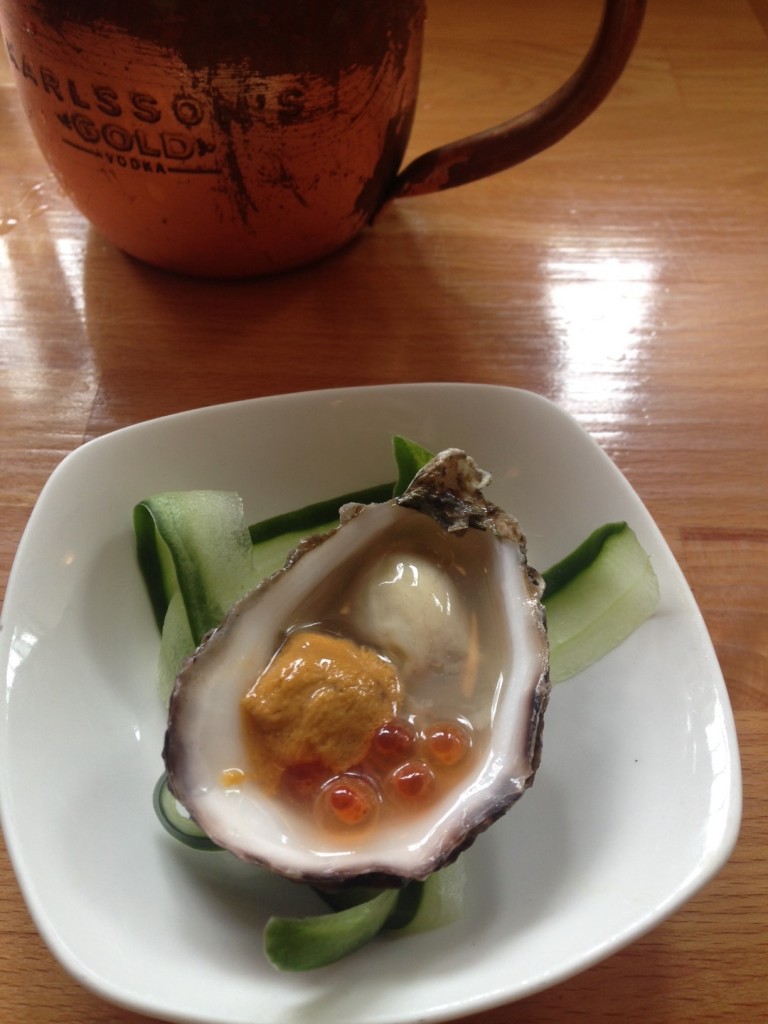 Looks good don't it?  That my friends, was a wonderful bite we had in Oakland, at a place called Hopscotch.  Oyster, uni and salmon roe; it was like taking a bite of clean, buttery ocean.  I just wanted to show that pic because it's beautiful.  What I wanted to talk about is what I found on my way to a dinner party.  Didn't really know how to best utilize use 'em, but figuring it out is part of the fun.
What a cool little fruit, like sour lime caviar.  The pulp is separated into perfect spheres and is quite easy to remove.  I ended up making a "salsa" for some lamb meatballs, the caviar texture and look made it a great citric additive.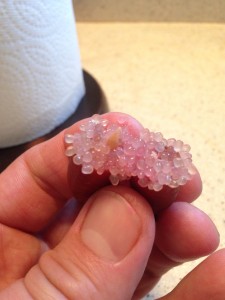 The one pictured has some pink rolling through but most are clear.  The skin is usable but powerful.