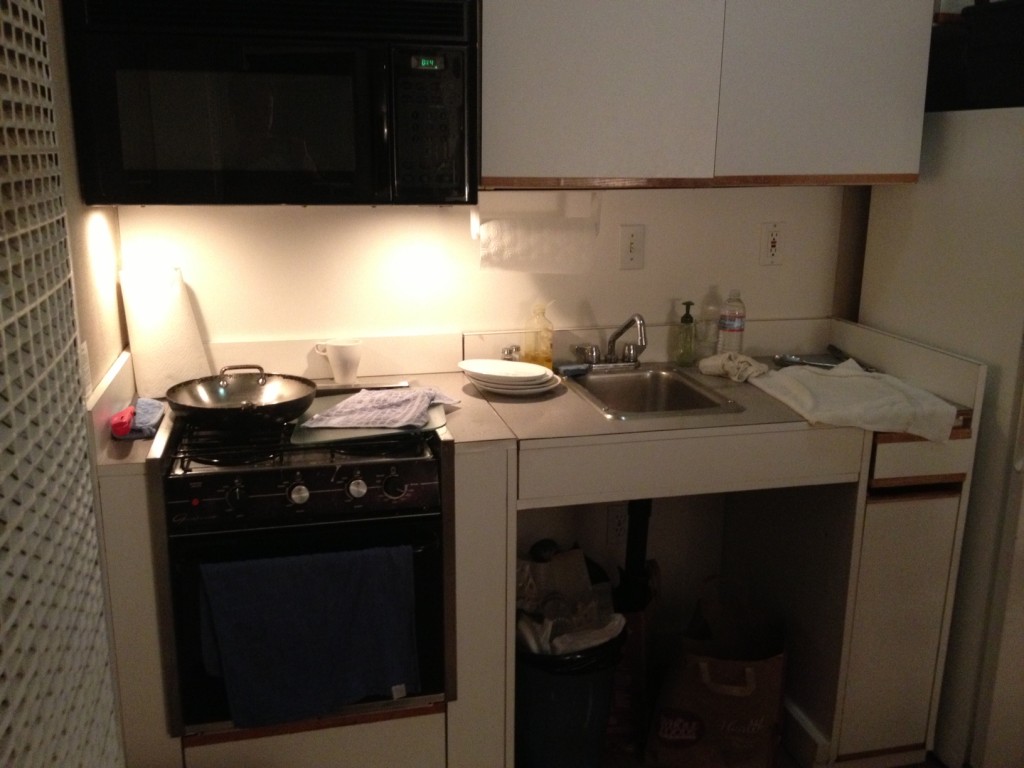 Ahhh, another day and another little adventure.  With "little" being the operative word, I was assigned the task of cooking a multi-course birthday dinner for four lovely ladies… in the kitchen you see above.
This picture shows a kitchen in a bungalow at Crystal Pier in Pacific Beach.  I was pretty excited to go; being a native, I've always passed by those little shacks but never actually went into one.  They're cute and cozy but still full of energy since the pier is open to the public and the waves are heard around you.  This ill- equipped kitchen saw this impressive menu:
Roasted grapes with fresh ricotta and French bread with oregano and thyme
Asian glazed chicken wings
Salmon/corn soup/salted avocado/citrus supreme salsa
Raw salad: Shaved and pickled beets, cucumber, shallots/julienned kohlrabi, fuji apple, pistachios, herbs
Whey poached chicken breast/peeled blanched celery/smothered with sour cream dumplings, fava beans, caramelized sweet onion
Chile seared yellow fin/garlic butter sautéed fresh artichoke hearts/capers and red walnuts
Mint syrup/strawberries/mascarpone/fresh sweet butter biscuit
Even though the food was delicious, fresh and fun; the party was great because the people were great.  That's why cooking privately rad.
In addition, there was little table to use as well…