Aluminium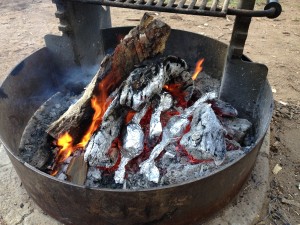 foil. Yes I added an extra i…Saying it like the Brits is delightful. Say it… alu-mini-um; gives it a certain dignity that only the English can extol.
Foil acts as my Mcgyverist safety blanket. Whether I'm working or camping or wrapping a lovely holiday gift, I can't imagine a world without it. A little dramatic I know, but it really is an item I never forget for cooking and camping. Check out these little bundles of joy we made over Easter weekend. Meatloaf balls that were easy, fun and all kinds of delicious. Just wrap 'em tight and throw 'em in the coal
s. Give the kiddos some tongs, get yourself a beverage and call dinner…done.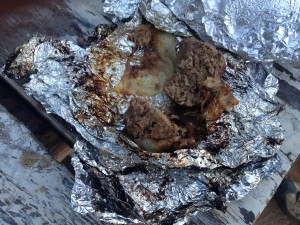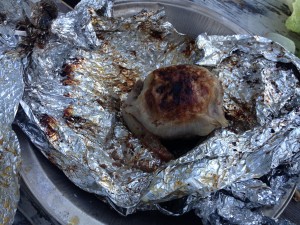 Just in case you grew up in a black hole and have no idea how to make meatloaf. You can find a recipe like this, or, wait for my next update which I guess will be a meatloaf recipe :-| Looking forward to the dessert versions which are chocolate cake cooked in a hollowed out orange and wrapped in foil.