Deceptively complex simplicity is a great way to describe what I present to you. It's also a reason why menus aren't often presented before hand. I create from what the market and the season present to me.
Trying to create new experiences for seasoned diners is the best kind of stressful. I feel the pressure of my clients giving me their trust regarding an unknown menu, and I don't want to let them down. Take for instance tomatoes. What are the best tried and true combos for fresh tomato? Caprese is always a winner. Fresh salsa/pico de gallo hits the spot as well. Tossed into a salad? Sure. But I try to offer what you wouldn't make yourself, or maybe; not even order off a menu.
Look at these two tomato courses, made about two months apart…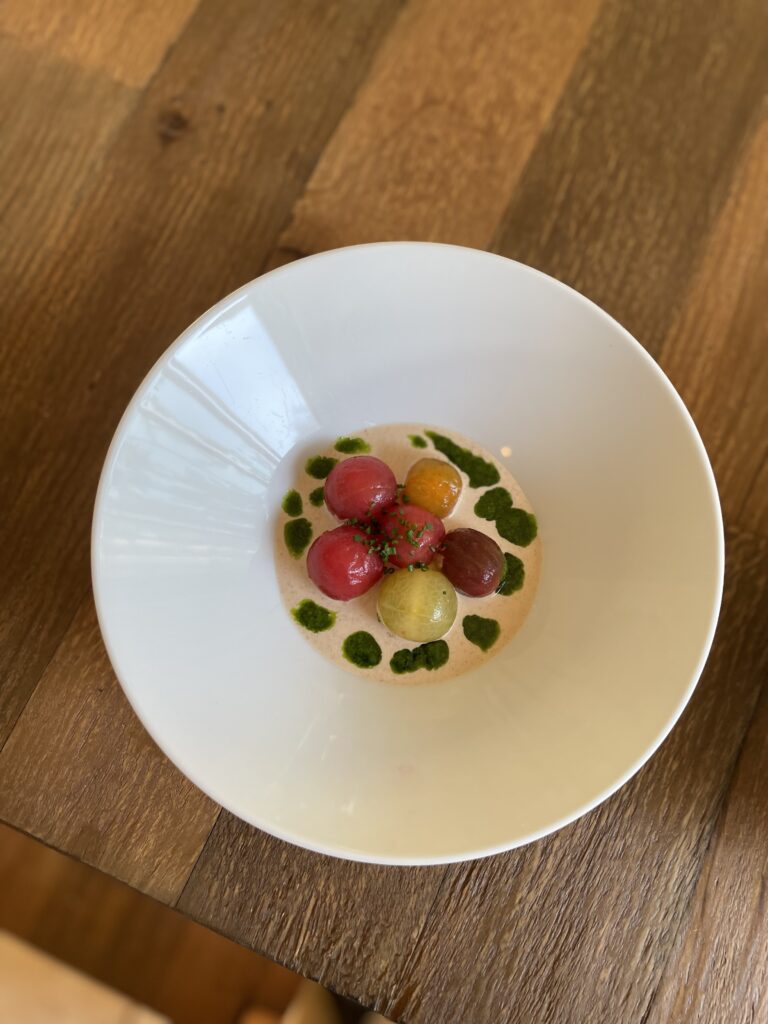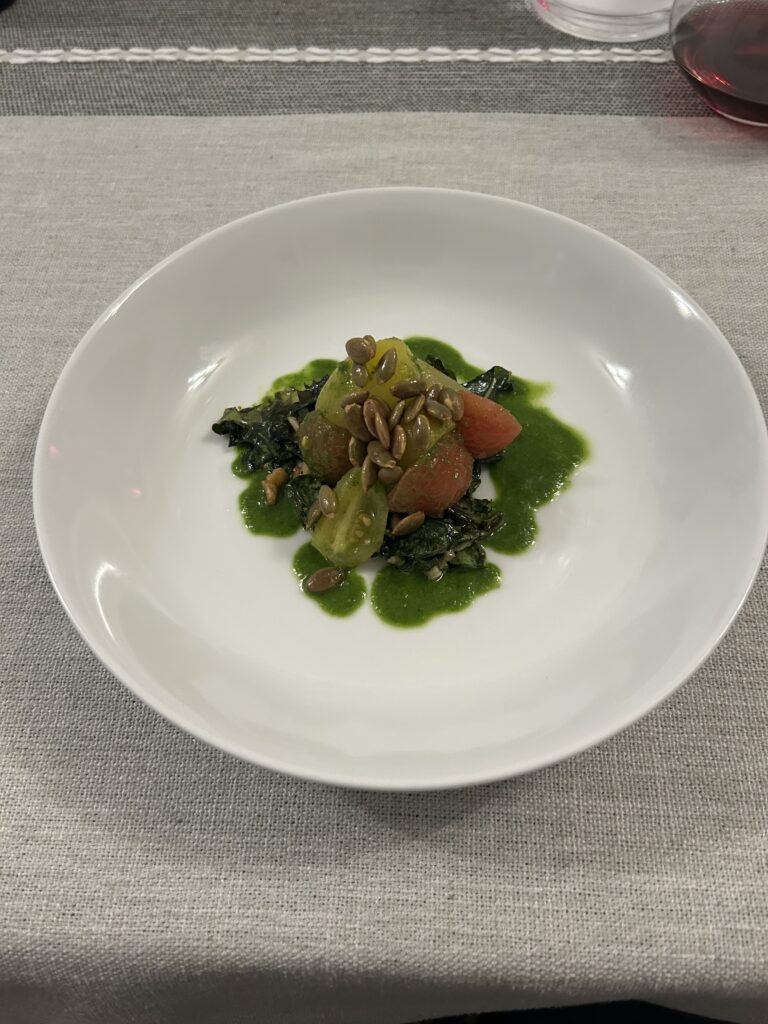 If You Like Fresh Tomato
The second picture was a fan favorite that night. Cherry tomatoes peeled and tossed with basil oil that has a nice hit of nutmeg, settled over my favorite greens,(kohlrabi) that are sautéed with garlic and white wine. All the dish needed was some texture and richness; enter fried pepitas. Acid, crunch, fat, tart, sweet and earthy all settled with intrigue.
The first pic was a hit as well, again, trying to highlight the tomato without the balance of burrata or buffalo mozzarella. I opted for toasted almond cream that had a little lemon zest. The tomatoes, peeled and tossed with salt, lemon juice and chives paired perfectly with that richness, happily highlighted by some basil oil.
Both dishes look quite simple, and at their technical essence, are. But the complexity that bursts through with each bite offers surprise as your senses explode…Complex simplicity.